Dear teacher,
Are you weary? I don't mean just end-of-the-week, this-was-a-busy-day tired. I mean exhausted, drained, worn out, weary.
If so, I see you. I hear you. I've been you.
Now I would love nothing more than to give you five quick tips to becoming weary-free (and you know it would come with a cute, printable checklist). But I'm not going to. I don't want to stick a band-aid (even if it would be Disney Princess – Belle, to be specific) on your open wound. Today, instead of a surface-level practical discussion, we're going to dive deeper. I want to tell you the one thing that I believe will make a difference in carrying your heavy workload, in the overwhelming, keep-you-up-at-night burdens you have for your hardest students, in managing the expectations of your administration:
Come to Jesus.
And no, I don't mean it in a cheesy, get-right-or-get-out, let's-have-a Billy Graham-revival-in-a-big-tent kind of way.
Matthew 11:28-30 says "Come to me, all you who are weary and burdened, and I will give you rest.Take my yoke upon you and learn from me, for I am gentle and humble in heart, and you will find rest for your souls. For my yoke is easy and my burden is light."
That's it.
Simple? Yes.
Easy? Not always.
Jesus sees you, tired teacher. He hears your deepest thoughts and He understands your darkest aches. And what is His answer?
Come to me.
Verse 29 says, "Take my yoke upon you and learn from me, for I am gentle and humble in heart, and you will find rest for your souls"
Now this verse begs the question, "What is a yoke?"
A yoke is a wooden beam normally used between a pair of oxen or other animals, joining them together so they can combine their strength to pull a load that generally would have been too difficult for one animal to pull by itself.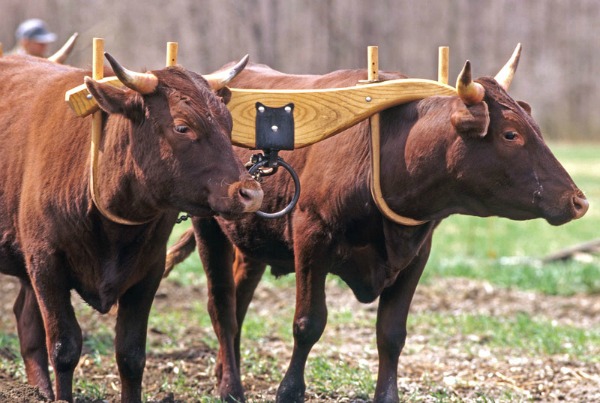 Jesus invites you to partner with Him, to get in the yoke beside Him. We are never called to bear our burdens alone. But we must make the choice. Animals aren't yoked up by accident or happenstance. It is a deliberate joining together.
Does getting in the yoke feel like a lot of work? Does it seem like Jesus is asking for more than you can give? Verse 30 says that His yoke is easy and His burden is light. Stay connected to the source of strength and peace, and you will find rest for your souls.
Do you want that?
Rest.
And not just I'm-shutting-off-my-alarm-clock-I-can't-wait-to-sleep-in-on-a-Saturday kind of rest. Not just the leave-the-school-bag-in-the-car and veg-on-the-couch kind of rest.
True, lasting, life-giving rest for your soul.
You can have that, but it's only found in one place: Jesus.
Laura Wifler from Risen Motherhood said something a few weeks ago and it has stuck with me:
"There's value in our work, but the work doesn't give us value."
Let that sink in.
Dear teacher, the work you do every single day certainly has value. God has called you to your school, your team, your classroom and He sees what you do. The big decisions, the small tasks – these have value in God's eyes.
But your work does not give you your value.
Your worth, your importance, your place in the body of Christ is not determined by the tasks that fill your day. A successful parent-teacher conference, a breakthrough with a difficult student, above-average test scores on the standardized test – these do not give you value.
Your value comes from being created in the image of our incredible God.
Your value comes from the sacrifice Jesus made on your behalf at Calvary.
That's it.
If I'm being honest, this truth was hard to swallow. I know that works don't save us (Ephesians 2:8-9), but I pride myself in being a creator, a do-er, a producing machine. But when my Martha-like tendencies creep in and I feel overwhelmed, overworked, and bitter, I have to remember to stop striving and intentionally yoke myself to Jesus, the One who offers rest for my soul.
Finding joy in the journey of teaching,
Jessica
If you'd like weekly encouragement from God's Word sent directly to your inbox, join the Joy in the Journey newsletter family: